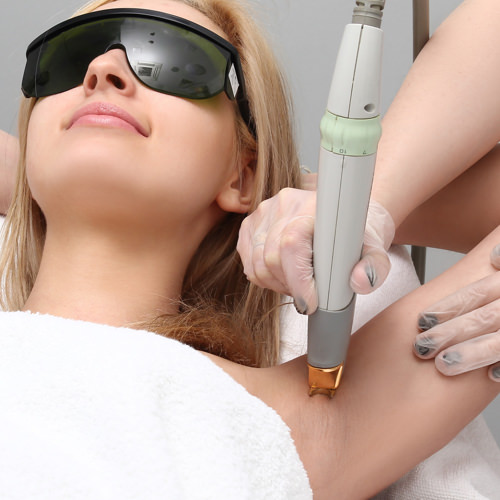 The effectiveness of laser hair removal has been proven, with real and long-lasting results. Our laser can treat all skin types, with Alexandrite for light skin and YAG for dark skin.
An initial personalised consultation with the doctor, combined with regular follow-up, guarantees you an optimal result in a safe environment. At the cutting edge of technology, our laser is one of the most efficient latest generation devices on the market.
In general, 5 to 8 sessions are recommended, spaced 4 to 6 weeks apart, but this can vary depending on the areas concerned.